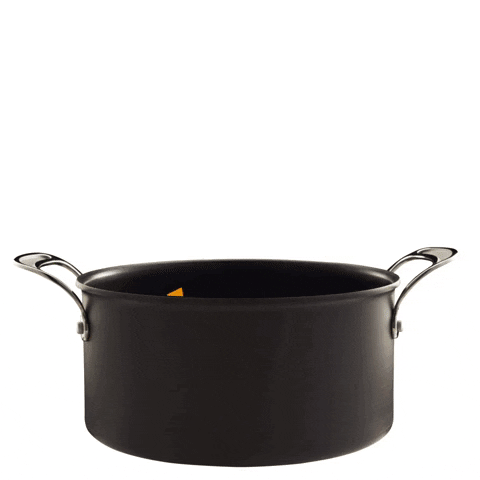 Don't do this.
I can't say for certain that I created my worst kitchen mess ever, but I can say that what I did was so far beyond my usual kitchen messes that it is worthy of note.
And belongs on my Top Five Biggest Kitchen Messes Ever List.
If I had such a list.  But I don't.
Here's what I did. 
I got the wok out and put it on the cooktop because I was getting ready to stir-fry some vegetables for dinner. 
Then I grabbed the canola oil from the shelf and opened a new 32 fl.oz. bottle.  
Made of flimsy plastic.
I went to pour some oil into the wok but I lost control of the lightweight, squishy, poorly designed, this-is-really-not-my-fault bottle.  Thus I ended up pouring canola oil:
into the wok;

 

onto the cooktop;

 

onto the granite counter beside the cooktop;

 

into the utensil crock filled with spoons and spatulas sitting on the granite counter; and last but not least

 

onto and into the wooden knife holder, filled with knives, sitting beside the utensil crock filled with spoons and spatulas sitting on the granite counter beside the cooktop.
Say good-bye to half a bottle of oil.
As you can imagine the spilled 16 fl. oz. of oil immediately began to spread across the cooktop and the granite counter, dribbling down the front of the cabinets, leaving puddles of oil on the floor.  
This, you expect.
And, of course, the oil got inside the utensil crock, pooling in the bottom, where it stayed until I washed the crock and everything in it.  
Again, this is what you expect. 
But the big surprise is that once the oil covered the outside of wooden knife holder, it quickly oozed into the knife slots.  There, in an instant, the oil was absorbed into those slots in such a way as to make the wooden knife holder, that suddenly had begun to smell like mold, about as un-washable and un-usable as anything I've ever seen destroyed in a kitchen.
This sort of mess I did not expect.
So there you have it, another story in which my life is not as idyllic as one might hope.  A story, in fact, that lends itself to me asking you a question, my gentle readers:
What's the biggest cooking &/or baking mess you've made in the kitchen?