I DID NOT START THIS.  I want to be clear on this point.
I inherited this feud from some women who used to live on this street when all the houses were new, and the street wasn't finished yet.  Women who moved to the midwest from big sophisticated cities.
Women who had never dealt with a small town misogynistic resentful male postal clerk who grumbled loudly about doing his job, poorly.
For reasons never fully explained to me they hated him, and being who they were, they launched a letter-writing + email-sending campaign to get him fired.  They found the names of everyone in the U.S. Postal Service who might be influential enough to get this resentful male postal clerk axed from his job– and set about trying to make it so.
Their campaign, organized and relentless as it was, did not work.
THEN they moved away leaving me the only woman on this street who knows what they did– and still suffers for it because he remembers which part of our street was out to get him.
The block I live on.
# # #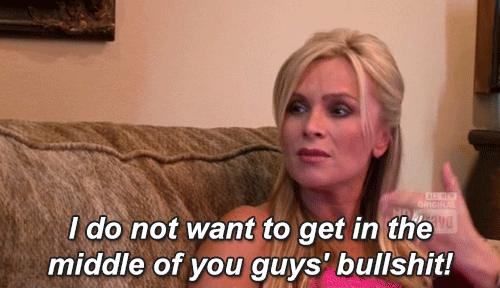 # # #
SO KNOWING WHAT I KNOW, I went over to our local post office branch to get our mail that had been held while we were on vacation.
As usual he was the only clerk working behind the counter and I had to stand in a long line.  No big deal.  Totally expected.
What I did not expect, however, was our resentful male postal clerk getting into a prolonged shouting match with a male customer who was trying to decide which box to use to send something somewhere.
Our resentful male postal clerk had strong opinions on what this customer guy should be doing– and the customer guy was. not. buying. it. at. all.
I found this tense conversation fascinating because this is my first experience with our resentful male postal clerk turning vicious on a man.
He's branched out.  [pun intended]
# # #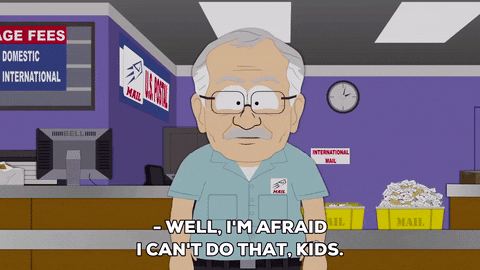 # # #
EVENTUALLY I GET TO THE COUNTER.  With a sense of foreboding I hand my driver's license to our resentful male postal clerk, and I wait for the inevitable hateful glare.
The snarl.
The shout.
"Greenwood Street, huh?"
But this time, my gentle readers, I was ready.  I put on what might be my best dramatic performance ever, playing the part of a contrite suburbanite.  When he squinted his eyes and glared at me, I slouched, I looked down at the floor, and I hung my head in shame for living on the street that I do.
Oddly, this performance seemed to light a fire under his heretofore slow-moving butt and he went into the back of the post office branch to retrieve my mail.  Lickety-split-like.  Without whining.
# # #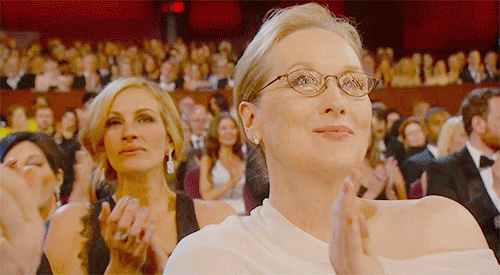 # # #
BUT WAIT, THERE'S MORE.  As if this story could get more exciting and amazing, when our resentful male postal clerk returned from the back with our mail, that included 31 catalogues + many letters, he had it in an official U.S. Post Office rectangular white plastic toter that he handed to me.
This is unprecedented.
Never before has this resentful male postal clerk NOT dumped all of our mail on the counter for me to grasp, as best I can, in my arms.  He has previously enjoyed making me look like a klutz as I scramble to not drop anything while skedaddling out of his post office branch.
But this time, he was, for him, in his own way, almost kind to me.
And I gotta tell 'ya, I find this a bit disturbing.  It's just not normal– like he's playing some new game with me that I have yet to figure out.